Color-Me-Conjured Reverse Adoptions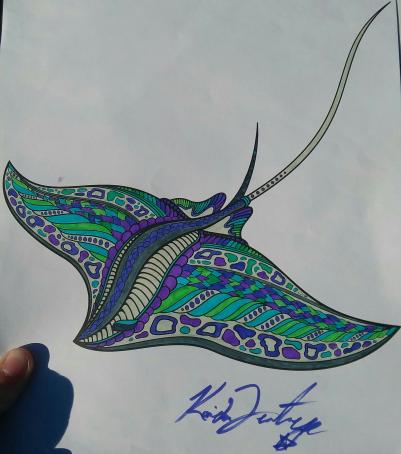 Color-Me-Conjured Reverse Adoptions
For these conjures, you get to pick a coloring page of your choice (either online or in a personal coloring book of my own). I will then print and hand color it while applying my intuition to use the colors and patterns to compliment your energy! Once done, I will conjure a being based on that energy and not only bind the spirit to you, but "bridge" the binding to your picture, frame it, and ship it to you! The listed price includes shipping, and covers compensation for the energy used for the conjuration, bindings, the frame and a visual energy reading (for choosing the colors for your page).
Disclaimer: The art is not my own, nor am I selling the artwork in these coloring pages/books for profit. When buying this listing, you are paying for metaphysical services, and the artwork that results from this service are given freely, save for shipping.
It takes about four weeks minimum to vet spirits. That said, please allow us this wait time when vetting your spirits. For more information about our practices, please check our FAQ! Alternatively, if you still have questions or concerns, Contact Us via email and we will answer any questions you have as quickly as possible.

The pictures displayed to represent spirit races, preconjures and servitor designs are purely for representational purposes, and are in no way the commercial or intellectual property of the Shattered Prism, and all credit for the artwork or photography goes to the original artist or photographer. If you wish your artwork to be removed from storefront regardless, please notify us immediately and we will have your artwork removed without delay. If the artwork is an original work, or commissioned for shop use, we will state so here.